Who are we?
We are a small group of serial entrepreneurs that while geniuses (humbly of course), have never been able to learn to take no for an answer. We make no excuses and do what ever it takes to get the job done. Period.
We take full responsibility for the results we create and fully back our work in writing with every project we are involved with.
Every agreement is created in the spirit of a true partnership. We are only compensated and incentivized directly based on our partners (your) results. The more successful our partner is, the more successful we are.
And…If we don't get the results we promised?
We immediately make it right, or we don't get paid. End of Story.
We are so confident in what we can do because we ONLY use time tested, proven formulas that have consistently delivered time and time again. These are the same EXACT formulas we have used to win countless awards from The Chairman's Club, The President's Club, and The Centurion Club, all the way to Top Producer honors from some of the most recognized organizations in the most competitive industries in the world.
We love challenges and strive every single day to get outside our comfort zones. We understand that's the fastest route to growth, evolution and progress. We also know that in business, we get paid in direct proportion to the size of the problems we solve.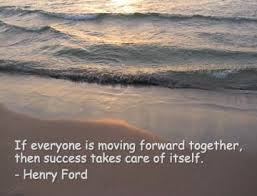 What do you have for us today?
We pride ourselves in our personal service.
At DreamSource, you will never discuss your project with an underpaid employee in a cubicle who has no interest in your business. No big talking "consultant" who in reality is only earning $48,000 a year ( that's the average earning of a consultant/expert).
Your project will only be handled directly with one of our partners who has already had the challenges and opportunities you are currently facing and knows EXACTLY how to profit from them. No theories here, just predictable results.
Our ultimate goal is to take your yearly profits and turn them into monthly profits.
Why us?
Simple. We have done it in our business, and have consistently duplicated it , over and over again. No big talk here, just results, from the people who have done it before.
Give us a call today to see if we are a good fit.